Metro Metal Recycling is your scrap metal center in the Albany area for prompt service, precise weigh-ins, and cash on the spot. Specializing in eco-friendly vehicle disposal and appliances recycling, we pay top dollar for your aluminum scrap, steel scrap, copper wire scrap, and more. From junk cars removal to appliance recycling, we're your team!
Copper, Aluminum, Appliances, and More
You probably don't consider junk cars and dead appliances worth much. But Metro Metal Recycling is here to change the way you think about trash. With our Albany-area scrap metal recycling center, you can clear out the excess clutter from your home and turn your junk into a raw material resource. Best of all, we'll pay you in cash to turn your scrap metal into our reusable treasure. Contact us today for a free estimate on our junk cars removal and eco-friendly services for copper recycling, aluminum recycling, appliances recycling, and more. Old vehicles never die: not when you take advantage of their scrap metal value!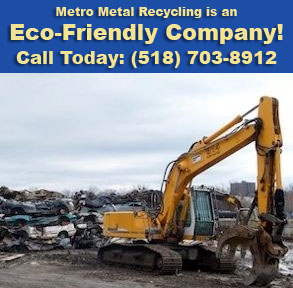 It's not every day you get a chance to make money and do something good for the environment at the same time. But thanks to the professional metal recyclers at Metro Metal Recycling, you can. Whether you have used appliances, old cars, or any other type of scrap metal objects destined for the local landfill, we'll take them off your hands and pay you a tidy sum for your materials. Our rates are among the highest you'll find in the Albany area for steel scrap, copper wire scrap, and aluminum scrap. And because our facility is paved, neat, and clean, there's no risk of getting a flat tire when you drop off your scrap. We also offer junk cars removal for a low $60 local towing fee, with total cash payment right when we pick up the car.
Located in Albany, NY, Metro Metal Recycling is easy to get to from anywhere in the Capital Region. We're proud to serve the metal recycling needs of customers in Schenectady, Troy, Rensselaer, Colonie, Watervliet, East Greenbush, Waterford, Clifton Park, Cohoes, and other nearby communities. Let us pay you for your aluminum recycling and steel scrap on the spot. From renovation materials to tools to wrought iron furniture to junk cars, it all adds up to more scrap metal money for you!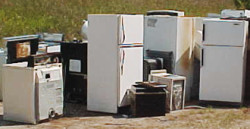 If you don't like to see items go to waste, then you're sure to appreciate the way we recycle steel and other metals at Metro Metal Recycling. By making use of each and every piece of your junk cars and recycled appliances, we help to conserve natural resources and meet the demand for quality manufacturing. Scrap metal recycling is not only a win for you and your finances, it's a victory for Mother Nature and the overall economy. Don't miss out on the abundant benefits of environmentally friendly vehicle disposal and appliances recycling: Strike a deal today with our metal recycling experts.
Metro Metal Recycling is a fully insured company, and we have certified weighmasters, licensed by New York State, to operate our scales. We also offer free estimates on our scrap metal prices so you can find out how much you'll make from your junk cars removal or other scrap. Call or e-mail us today for complete details!