Do you have untapped income lying around your house? You do if you have old, unwanted items containing steel scrap, aluminum scrap, and other reusable metals. Luckily, it's not hard to determine how much your overlooked scrap metal is actually worth. At Metro Metal Recycling in the Albany area, we provide free estimates on the value of your metal recycling load, including what you can expect to be paid for junk cars, recycled appliances, and copper wire scrap. Call us today for details, or better yet, bring us your scrap metal items or call for junk car removal service to collect cash on the spot!
Unbeatable Scrap Metal Prices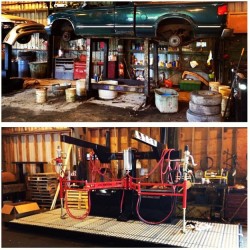 Few people are fortunate enough to come across a priceless treasure hidden in the attic. What you are likely to find, though, is a whole collection of scrap metal sitting right under your nose. That's where the metal recyclers at Metro Metal Recycling can really help you out. Offering some of the best deals on scrap metal recycling and vehicle disposal anywhere in the Capital District, we're ready to hand over cash for your appliance recycling, copper recycling, and even your junk cars removal. For just $60, we'll pick up local junk cars and tow them from your property, buying your vehicle outright before we drive away.
Four Decades in Metal Recycling
When you choose Metro Metal Recycling as your scrap metal dealers, you can feel confident in our 42 years of experience and prompt, professional service. No load is ever too large or too small for our dedicated metal recyclers. We'll accept pretty much any item containing scrap metal, in any condition, from aluminum scrap doors and stainless steel scrap to scrap copper wire (stripped and unstripped) and all types of vehicles.
Cash in today on your scrap metal. We're always looking for:
Aluminum scrap
Steel scrap
Copper wire scrap
Junk cars
Kitchen appliances
Laundry appliances
Lawn furniture
Used mowers
And more!
You'll find a more complete list of our accepted metal recycling materials on this site's main scrap metal recycling page. If you're unsure of the metal content of your household items, don't hesitate to contact the scrap metal team at Metro Metal Recycling. Whether you're looking at tin, pewter, titanium, or another metal eligible for our cash for scrap metal recycling, we'll be happy to answer your questions by phone, e-mail, or in person, whichever is most convenient for you.
Turn Your Scrap Metal Into Easy Money
Get paid today for your miscellaneous scrap metal items. No appointment is necessary to get in on the quick cash payments available from Metro Metal Recycling. With certified weighmasters licensed by New York State on staff, we use precision scales to take an accurate measurement of your scrap metal and pay you every dollar you deserve. We're also a fully insured metal recycling company. And because our facility is paved and clean, you don't have to worry about a stray nail causing a flat tire when you drop off scrap metals. You can rely on us to turn your household trash into instant cash without the hassle!
Locally owned and operated, Metro Metal Recycling is proud to be your full-service weigh and pay scrap metal dealer in the Albany area. Specializing in junk cars, we offer affordable towing and on-the-spot payment. Put a little extra in your pockets while protecting the environment: Bring us your scrap metal recyclables today!